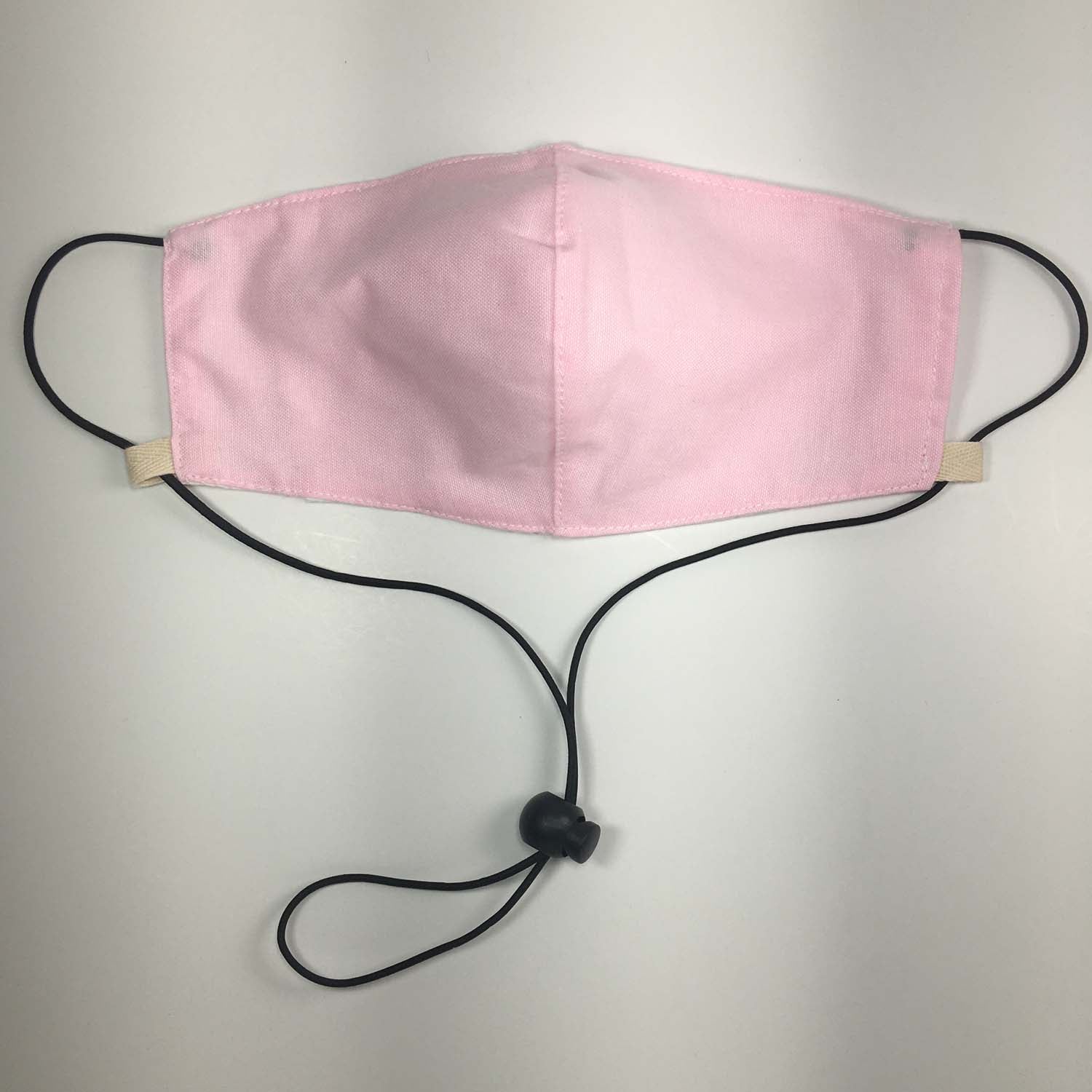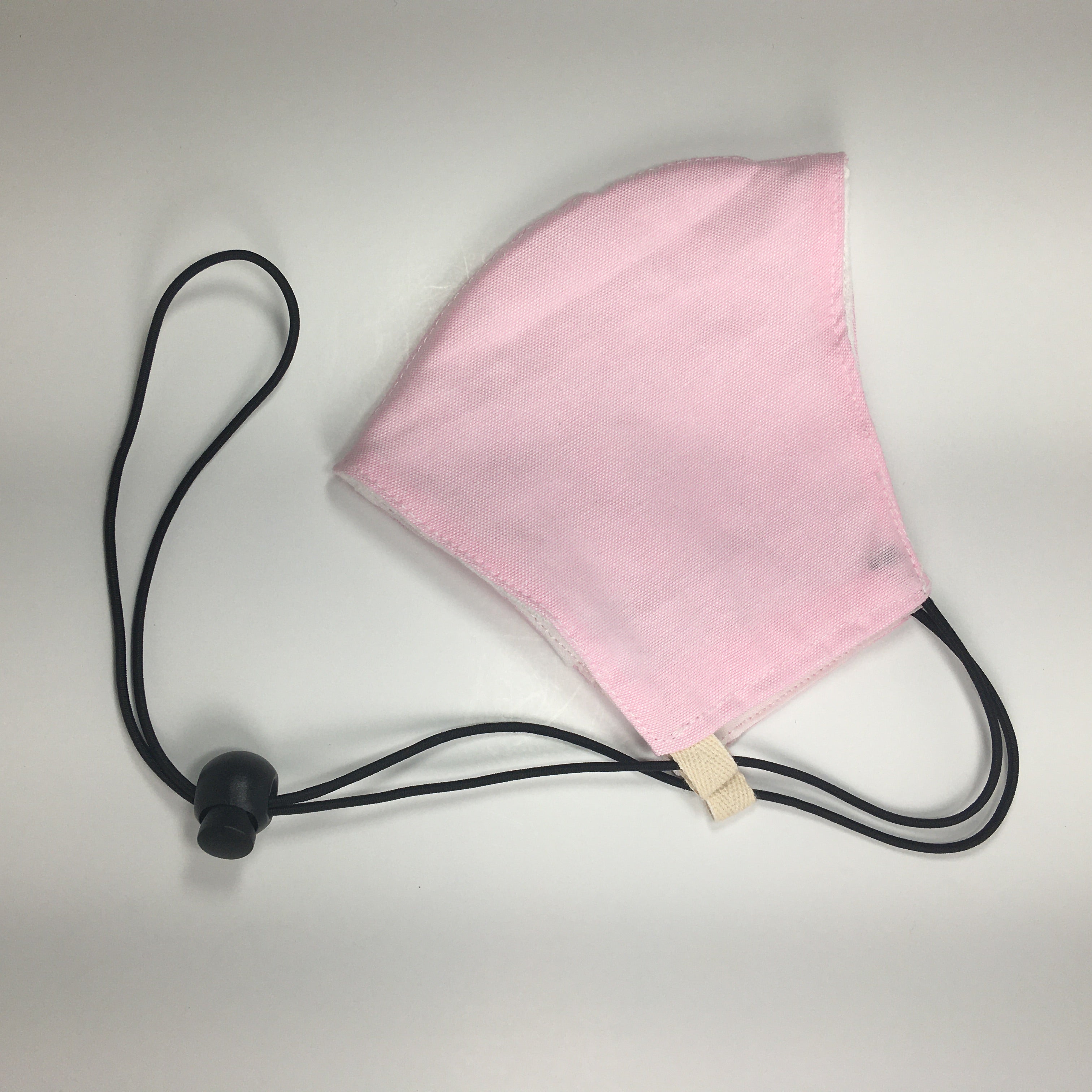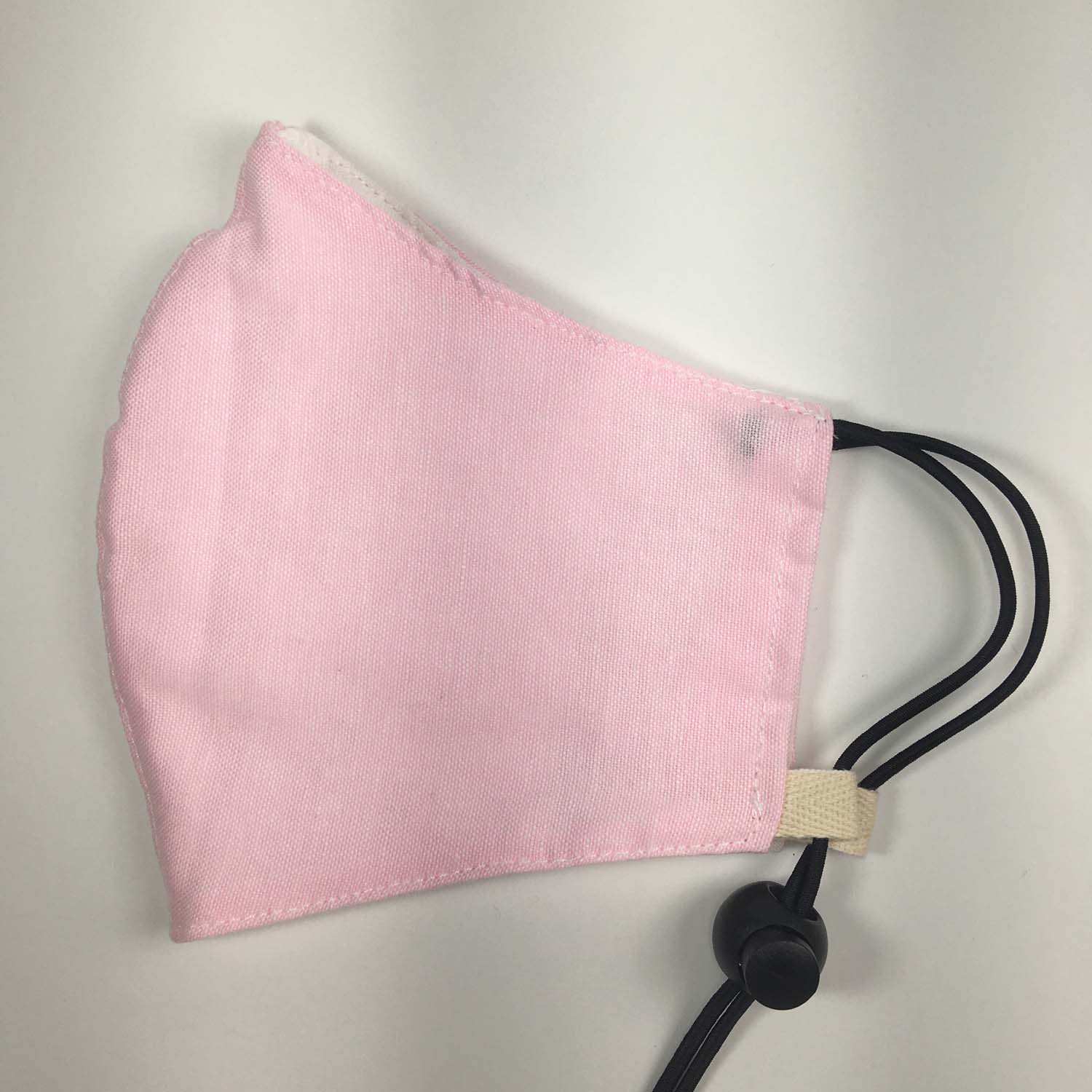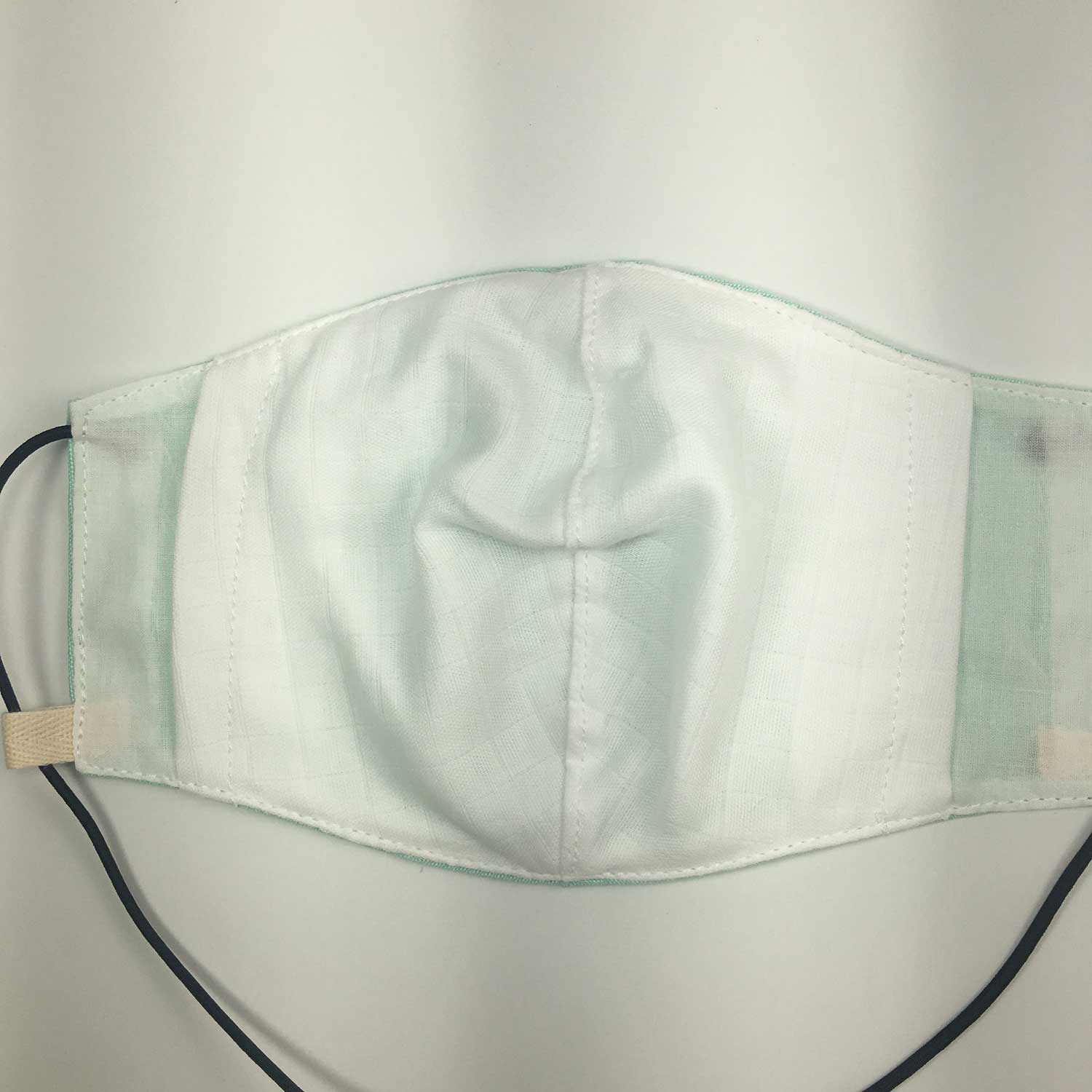 MEDIUM Oxford Cotton Adjustable Face Masks Filter Pocket - Baby Pink
The face mask is beautifully handmade with 3 layers of fabrics. The outer layer is made of Oxford cotton and the inner layer has 2 layers of soft muslin cotton with filter pocket inserts. It features elastic cord that goes around the ears and an adjustable stopper for desired length.
We have 2.5 PM filters available for purchase @ $1 each.
This mask is not substitutes for surgical or N95 masks and is not FDA approved.

Our masks are in stock and ready to be picked up / shipped. 
We wish everyone safe and good health. Peace & Love.
Please SHARE.
Content: Oxford Cotton + Muslin Cotton + Elastic Cord

Color: Baby Pink

Size: Medium Face - 8" W x 4-1/2" H 

Style: 3D and Adjustable Cord With Stopper -  Filter Insert Pocket (Filter not included)

Care: Hand wash with soap in warm water. Air dry or tumble dry low.