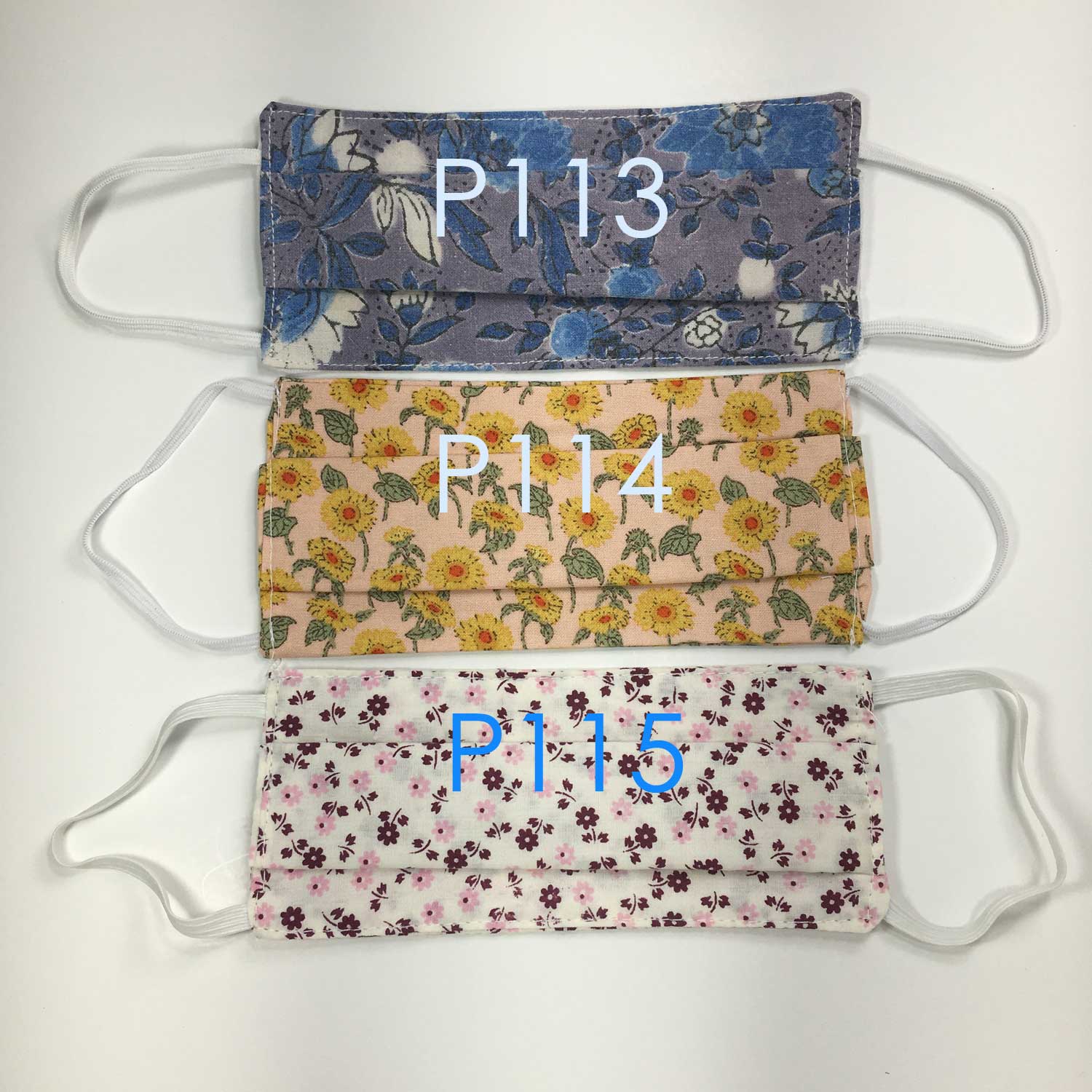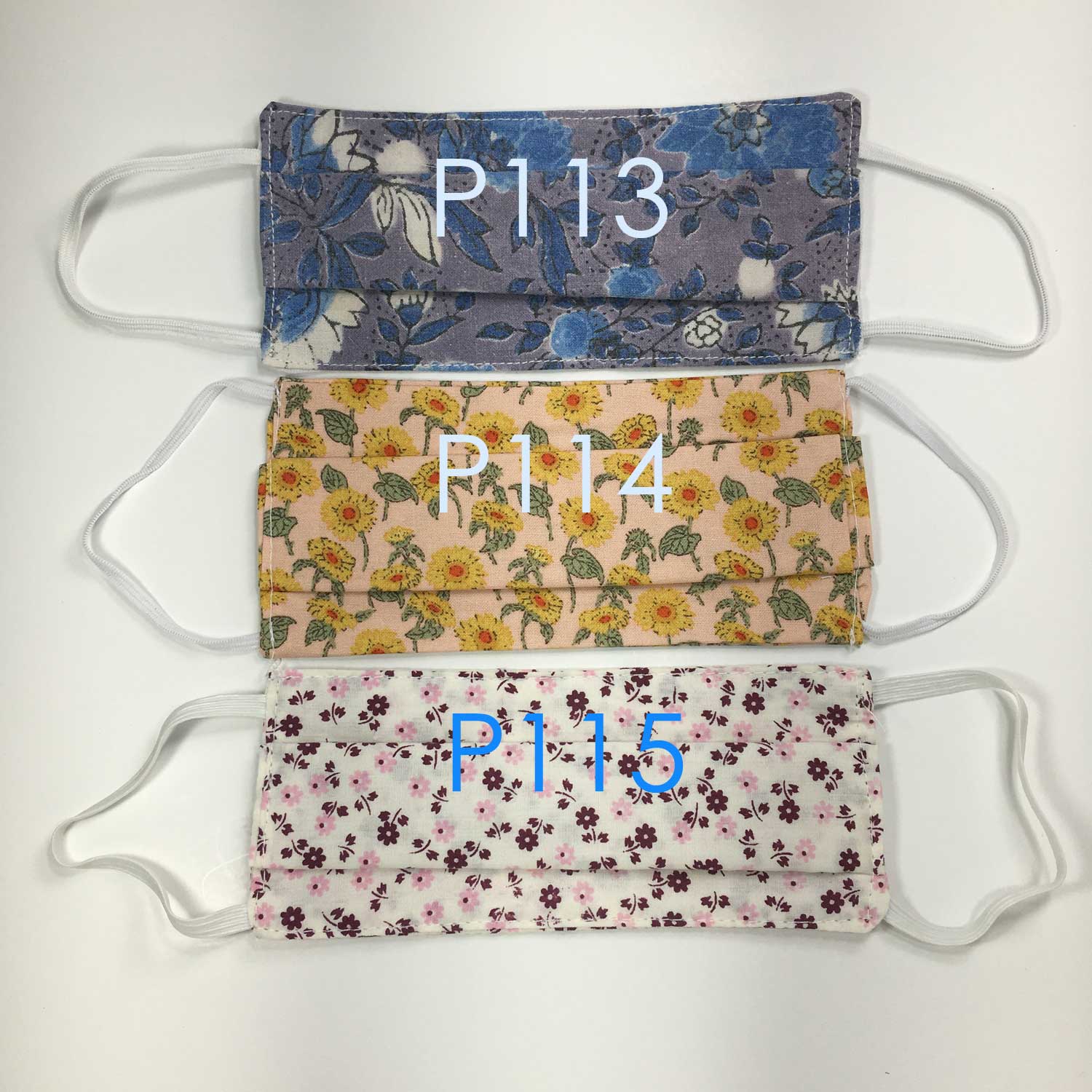 Handmade SMALL KIDS Cloth / Cotton Face Masks - Pleats - P113-P115
Small Kids Cloth Face Masks - Pleat Style
These face masks are made with 2 layers of cloth. They feature pleat style and elastic ear loops. Because the face masks are made out of fabric remnants, there are many assorted fabric patterns available. Please note that a few of our face masks are made from large scale repeat fabrics. The mask that you are getting may not have an exact pattern as the photo. 
These masks measure 6-1/2" x 5". These masks are ideal for kids.
As you are aware, the CDC recommends everyone wear a cloth face mask in public places where it's difficult to social distance. According to the CDC website, "CDC also advises the use of simple cloth face coverings to slow the spread of the virus and help people who may have the virus and do not know it from transmitting it to others. 

Hand wash with warm water and soap, and hang dry. 
Our masks are in stock and ready to be shipped. 
Materials: Cotton 
Size: 6-1/2" x 5"
We wish everyone safe and good health. Peace & Love