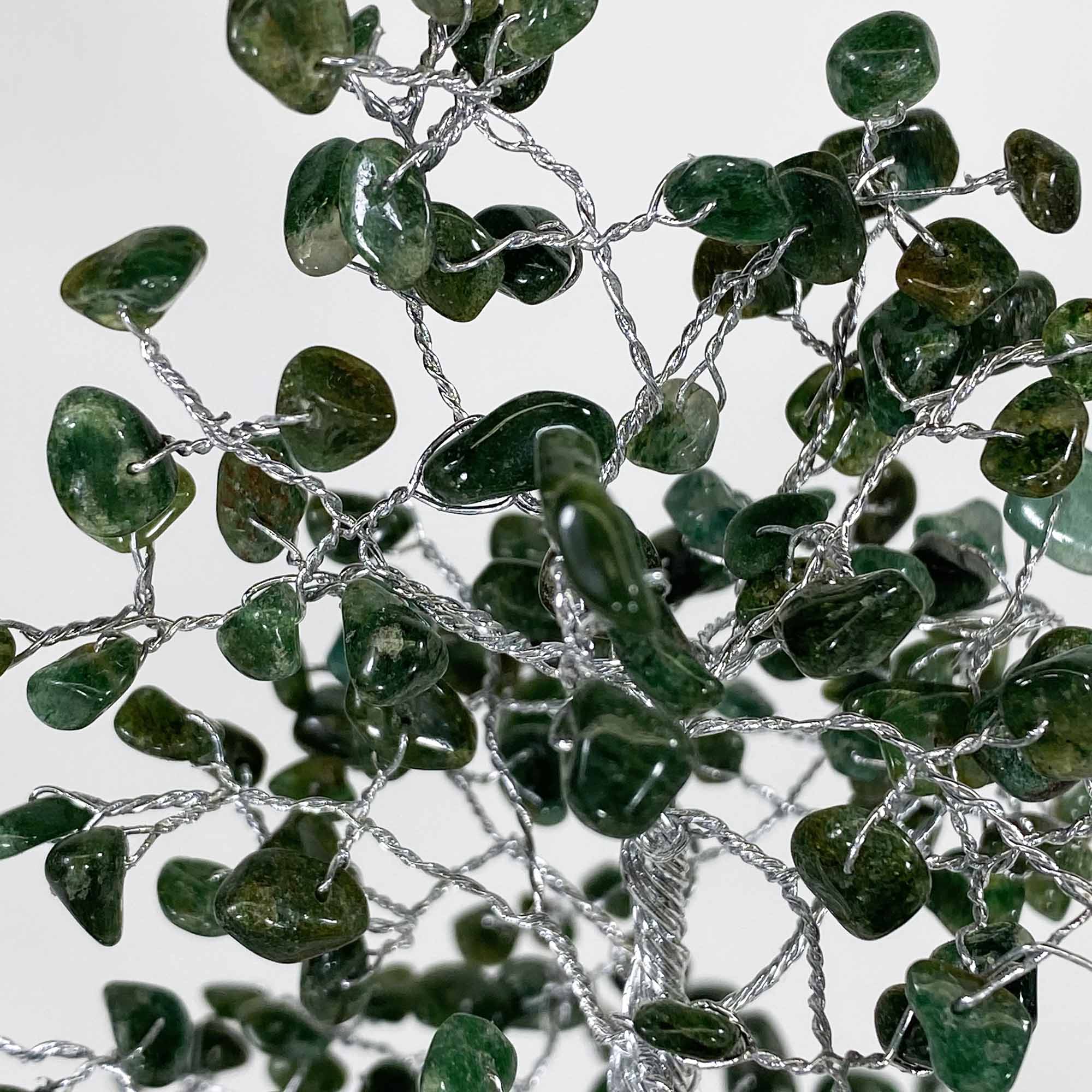 Feng Shui Gemstone Tree of Life - 300 Beads - Green Aventurine
$42.00
TREE300-GREENAVENTURINE
This Gemstone Tree of Life is hand crafted by wire wrapping each gemstone. The Gemstone Tree sits on a natural wood with mix natural gemstones. The tree is also known as Feng Shui Crystal Tree. The goal for feng shui is to harness energy forces and establish harmony between your life and home. 
Gemstone: Green Aventurine  Birthstone : April

Approximately 300 gemstone beads

Tree Height: Approximately 9"

Said to Promote healing of the physical body. Increases wealth and prosperity.
Said to protect homes from electromagnetic pollution, encourages compassionate behavior, stimulates will power and confidence.