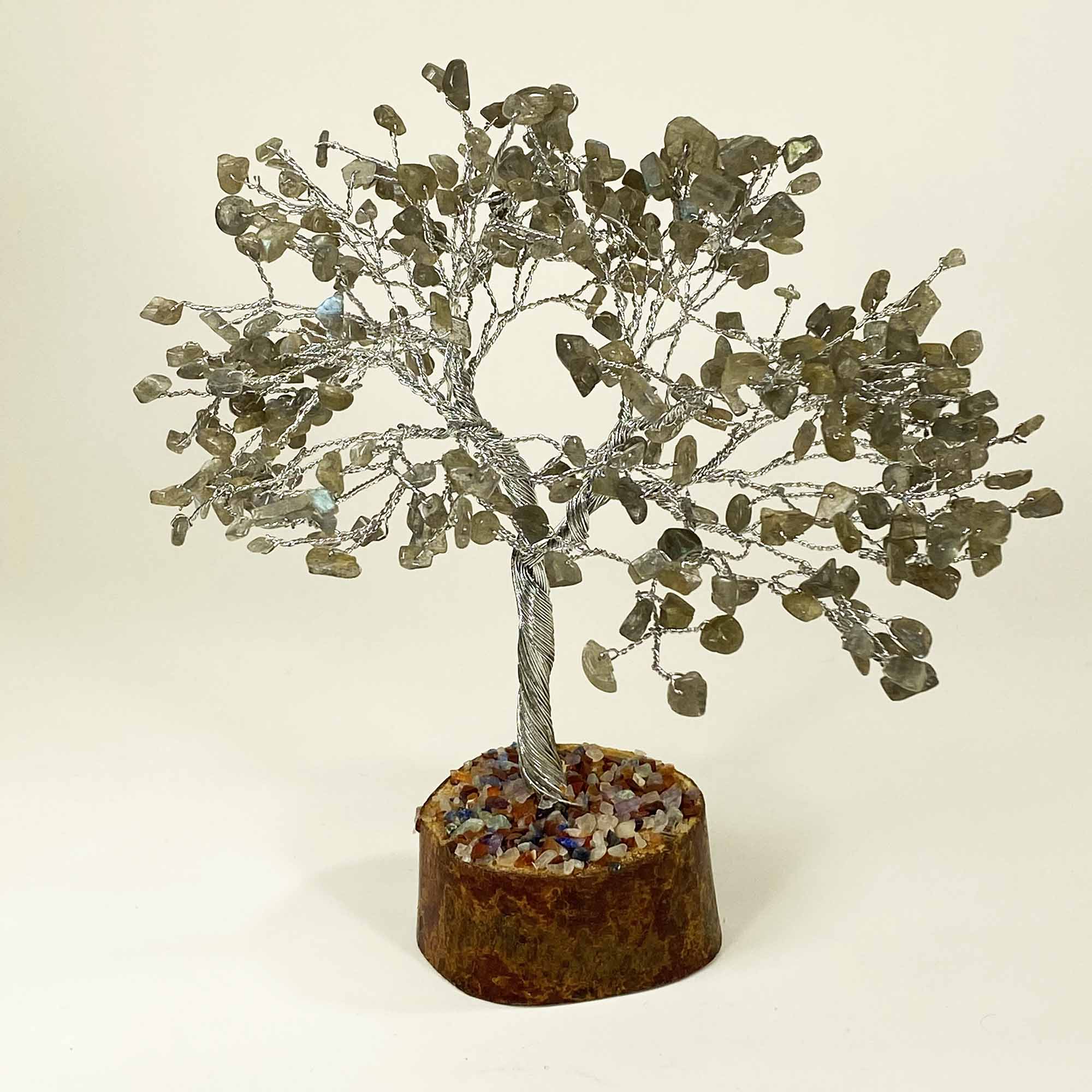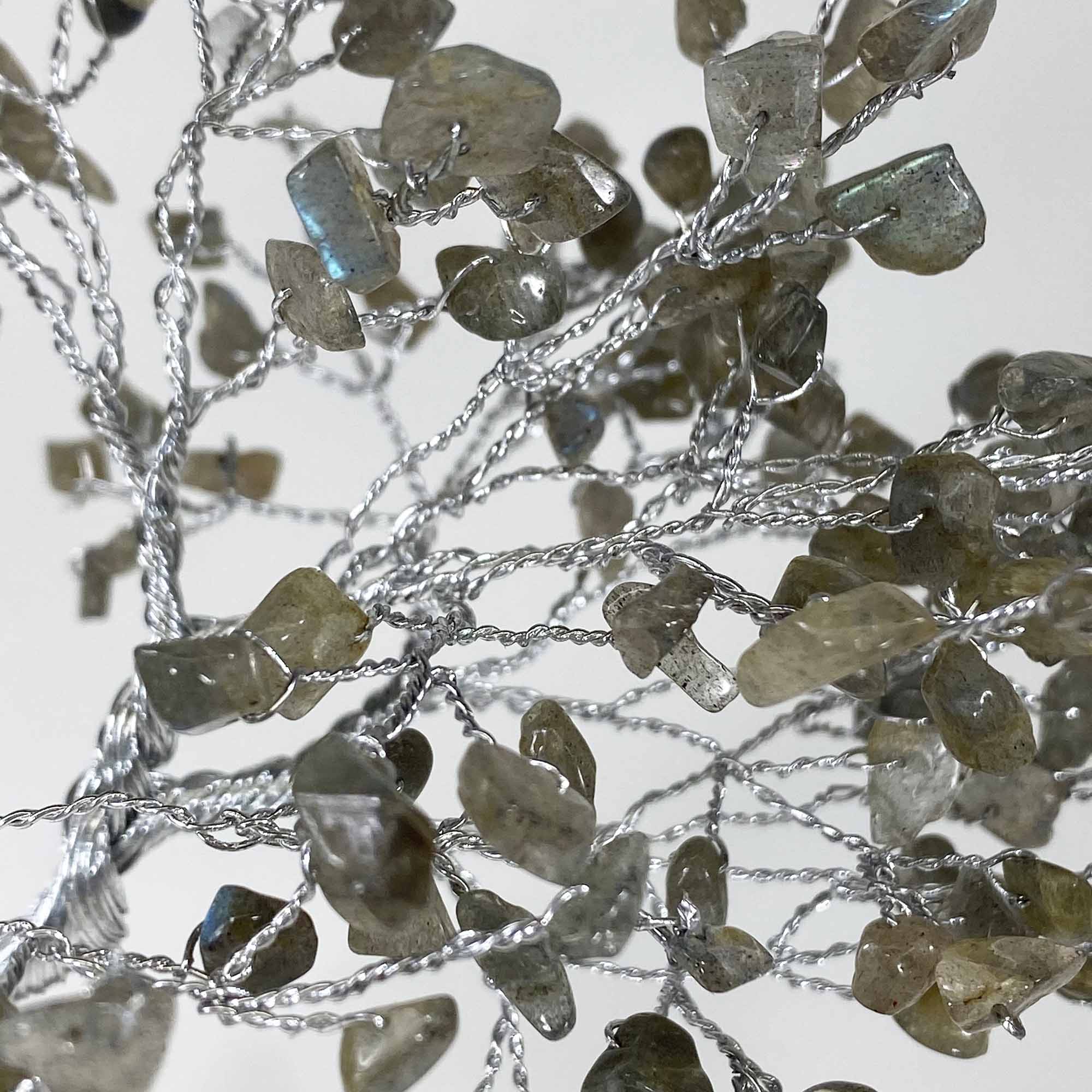 Feng Shui Gemstone Tree of Life - 300 Beads - Labradorite
Sold Out
TREE300-LABRADORITE
This Gemstone Tree of Life is hand crafted by wire wrapping each gemstone. The Gemstone Tree sits on a natural wood with mix chips of gemstones. The tree is also known as Feng Shui Crystal Tree. The goal for feng shui is to harness energy forces and establish harmony between your life and home. 
Gemstone: Labradorite

Birthstone for February and March

Approximately 300 gemstone beads

Tree Height: Approximately 8"

It is called 

stone

 of transformation, 

useful companion through change, imparting strength and perseverance. It is said to balance and protect the aura, raises consciousness and grounds spiritual energies. Said to

 treat disorders of the eyes and brain, stimulates mental acuity, and relieves anxiety and stress.