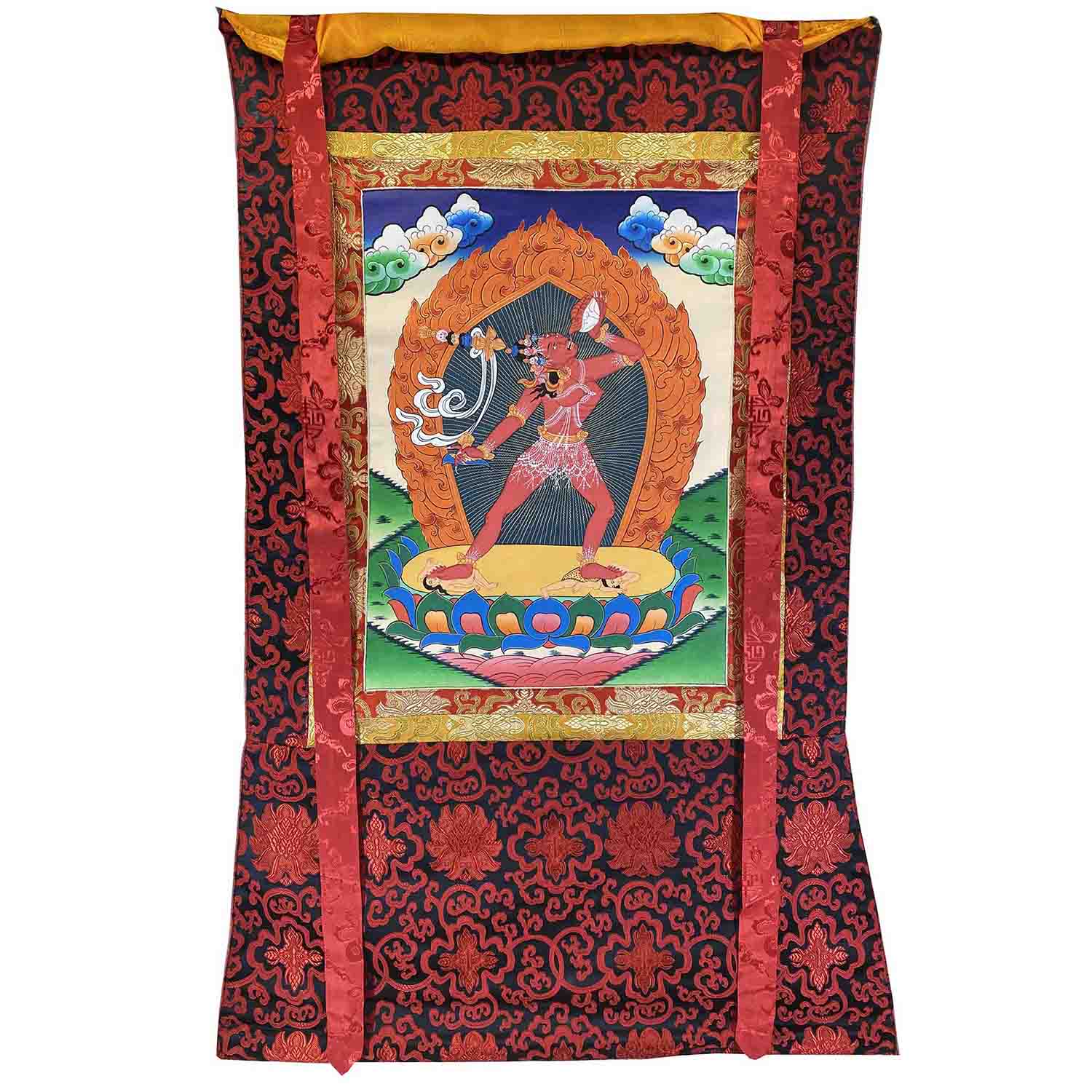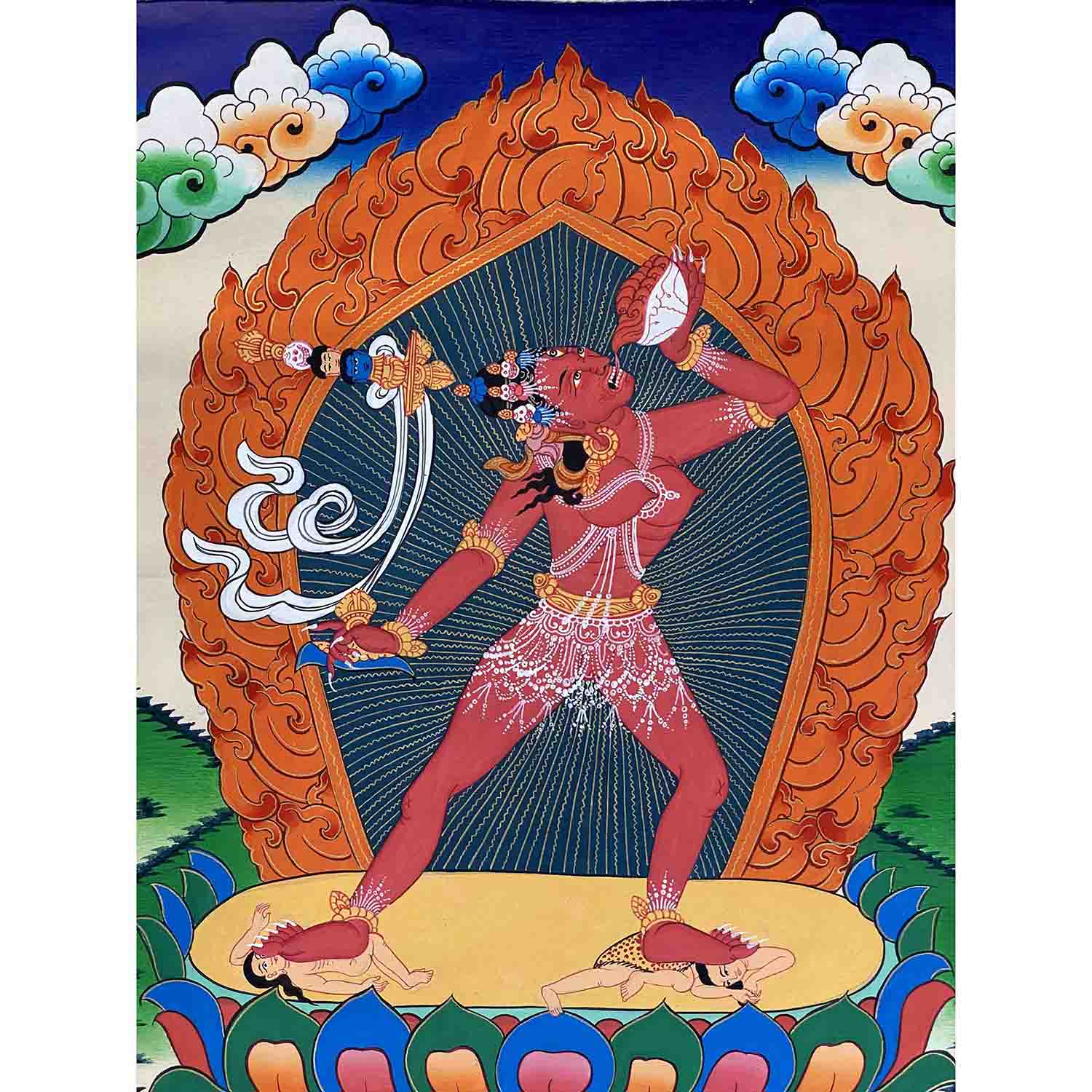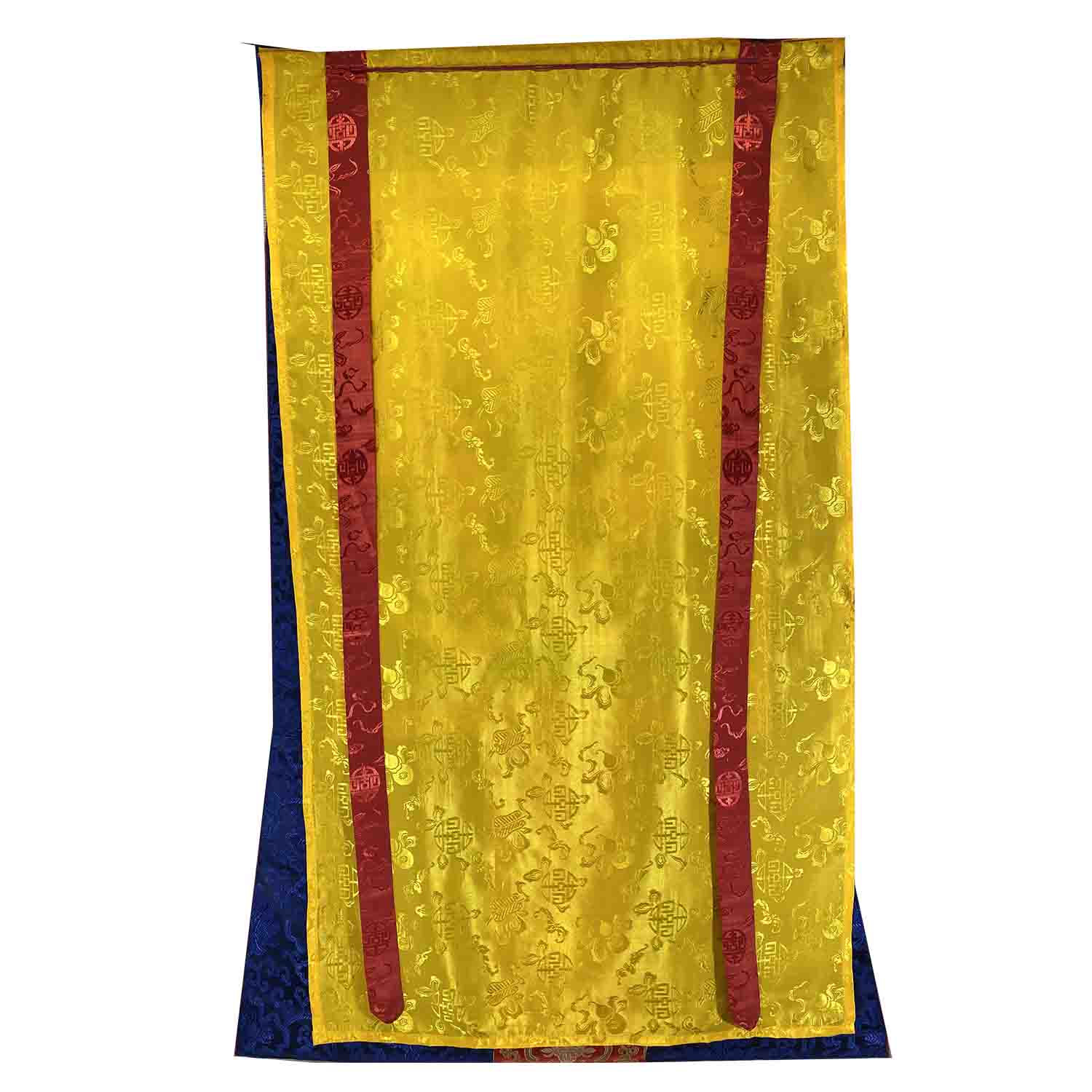 Hand Painted Thangka - Dakinis
$375.00
THANGKA-24X43-DAKINIS
Intricately and Beautifully Hand Painted Thangka. This piece is depicting an image of the Protector of Dharma, the fierce Mahakala. This hand painted thangka on cotton canvas was crafted by the master thangka artist. 
The silk brocade fabric is sewn into the thangka, making it an elaborate art piece. Silk brocading is a process of framing a Thangka in traditional Tibetan style. It is believed that silk brocade renders a thangka more enchanting and more religious. The Thangka comes with the cover drape for protecting the Thangka. The technique of silk brocading was first developed around the 9th century AD as a way to protect paintings during transport across the treacherous Himalayan mountains.
Dakinis may appear differently in various contexts; when needed, she may appear as fierce and intense or playful and nurturing. At other times she may appear outrageous or repulsive in order to cut through conceptual thinking and mistaken perception. She may appear as a human being, as a goddess, either peaceful or wrathful, or she may be perceived as the general play of energy in the phenomenal world.
This art piece makes a perfect addition to your meditation room.
Thangka Material: Cotton canvas
Thangka Frame: Silk Brocade
Thangka Size: Approx. 15" x 20"
Thangka Size (including frame): Approx. 24" x 43"
Fair Trade -  Ethically Sourced