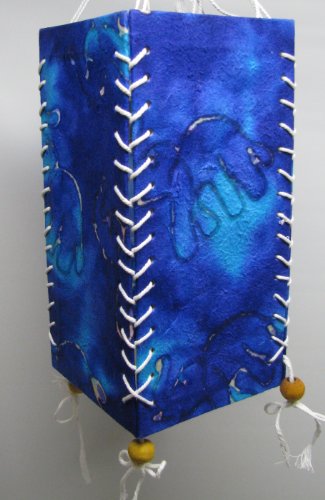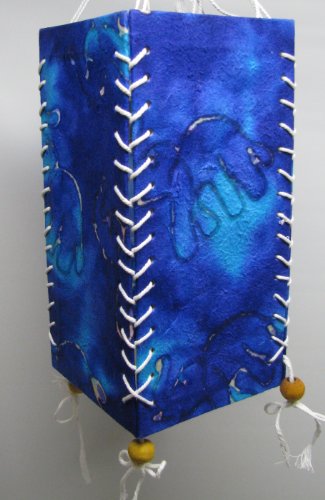 Handmade Mulberry Paper Hanging Lantern - Batik Design
Handmade hanging paper lantern gives off a soft, diffused light. It provides a wonderful ambient lighting. This paper was handcrafted from the bark of mulberry tree.They stripped out the bark, dried it in the sun, and then boiled it to soften the pulp. The tender pulp was then mixed with water in a large vat.
The artisans submerged a mesh wire screen into a vat to collect the pulp onto the mesh wire to make a sheet of paper. Then the screen was pressed and dried in the sun. After the paper had completely dried, the sheet of paper can be easily peeled off from the screen. This design used a batik technique or tye dye by using wax and paint to create beautiful abstract designs.
These papers are then transformed into beautiful lanterns. Electrical cord is not included.We recommend you use 40 watts or lower, or fluorescent light bulb.The light bulb needs to hang directly in the center of the lantern, not touching the paper lantern.Earth Friendly and Acid Free Paper.